There are both pros and cons to using microgreens growing kits. Obviously, they can be a quick and easy way to get started growing microgreens, especially if you have little or no previous experience growing this super nutritious food. However, not all kits are created equal. Here I will cover some pros and cons of purchasing microgreens growing kits, as well as briefly discuss the different types and price ranges available so that you can choose the best kit (if any) for yourself.
Pro #1: When you get a growing kit, the decisions are made for you.
I love online shopping. I love being able to compare all the specs and details and carefully make the best decisions possible. But sometimes, I get struck with "analysis paralysis" and find that after hours of research and comparison, I just can't decide which are the best choices. Or, more often, I get interrupted mid-process only to discover hours (or days) later, that my cart has been automatically emptied and I'm back to square one.
Over the years I have found that it's best for me in the long run, especially if I'm launching into new territory, to order a kit to get me started; and then later I can deliberate over additional accessories or replacement parts. As my military minded husband frequently says, "An 80% solution right now is better than a 100% solution next week." I would have to rank microgreens growing kits as much higher than 80% – probably more like 95% – because you are guaranteed to get everything you need to at least get started growing microgreens right away. You can always add to your setup later.
Con #1: When you get a growing kit, the decisions are made for you.
Maybe you're not like me. Maybe you are never plagued by "analysis paralysis." Maybe you don't have a house full of kids who interrupt you every ten minutes. Or maybe you already know that you want to dive headlong into microgreens and "go large." You don't want to grow four trays – you want to grow four shelves of trays. A starter kit may not be enough for you. That's certainly okay. My advice in that situation would be to at least look over the list of supplies that are included in a growing kit, and then use that as a springboard for making your own individual selections.
Pro #2: Microgreens growing kits include a variety of seed types.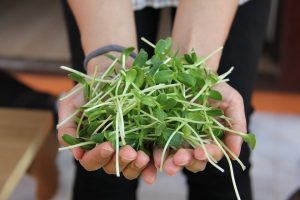 Most microgreens growing kits include a variety of different seeds and/or seed blends (usually anywhere from 5 to 12.) This allows you to experiment and experience some varieties of microgreens that you might never choose if you were selecting seeds individually. From my own personal experience, I can attest that I would have never thought to try growing sunflowers as microgreens if the seeds had not come in the starter kit. (The same goes for red cabbage and purple kohlrabi.)
Con #2: You might get some seed types you don't like.
Call me a purist, but I personally don't love seed blends. If I'm going to have a salad made up of a mix of microgreens, I prefer to select and mix them after they are grown according to my own taste preferences rather than grow a mixture of different seed types all together. But that's just me. Some people, of course, are going to be the exact opposite and are going to prefer to have a basic salad mix put together by seasoned professionals who have already done all the experimenting and come up with a resulting blend that grows well together and makes a tasty finished product. Your choice.
Pro #3: Kits come with instructions.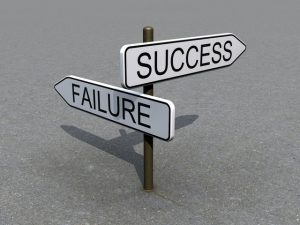 How much seed am I supposed to use? What about the pH level of my water? Where does this pad go? There is a ton of instructional information about growing microgreens available online. But I find it particularly nice to have illustrated, easy-to-follow instructions that are specifically tailored towards the items in the kit right there on the table next to me as I'm unboxing and setting up my microgreens growing system. It's much easier than having to stop in the middle and try to look up an article or video only to realize that it uses a different type of tray or growing medium or whatever and have to hit the Back button and look for another.
Con #3: Kits sometimes come with "extras" you don't need.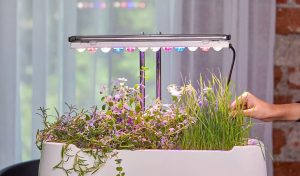 You need a flat surface to grow your microgreens, such as a shelf, table or countertop. But most people probably already have one (or more) of these. Kits that contain any kind of plastic "tier" system or "decorative planter" are at best adding unnecessary cost, and at worst burdening you with another piece of flimsy junk to dispose of. At the other end of the spectrum, you don't need a $1000 computerized hydroponic table to begin growing microgreens hydroponically. Grow lights are a similar situation. Microgreens will grow faster and more uniformly under a grow light; and if you ever decide to expand from hobby to business, you will definitely want to consider one. But many varieties of microgreens will grow just fine in front of a well-lit window. You don't need a grow light just to get started.
What about price?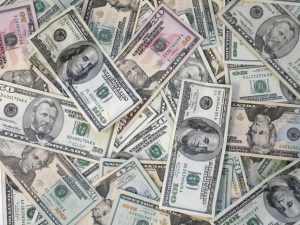 Microgreens growing kits come in a full range of prices, from a single use, small batch mini-kit for under $7 (makes a fantastic stocking stuffer) all the way up to professional starter kits that cost thousands. A complete soil or hydroponic (no soil) kit for home growers can usually be obtained for under $100. My personal favorite is the deluxe starter kit offered by True Leaf Market for $115. It is practically two kits in one, containing everything you need to get started growing microgreens both in soil and hydroponically, so that you can experiment with both methods (and 12 varieties!) and see which works best for you.
Even if you don't "need" one, you just might WANT one!
If you're new to growing microgreens, and you want to be double sure that you have everything in place for the best chance at success, then a starter kit is a great recommendation to get you going. If you are already an experienced gardener, you just might have everything you need to get started growing microgreens already "lying around." Perhaps though, you want to try your hand at hydroponics. There are microgreens growing kits specifically made for growing hydroponically and this may be something to consider if you are concerned about the risk of soil mess in your home.
Ultimately, only you can make the decision about which growing kit, if any, is right for you. What's important is that you get started. Don't let "analysis paralysis" or fear of not doing everything perfectly keep you from enjoying the tasty, healthy benefits of microgreens. There is no time like the present, and you can literally be days away from a new hobby that can add a whole new element of both nutrition and fun into your life.
Check out "Top 5 Microgreen Growing Kits Made and Shipped in the USA"
***Have you ever purchased (or received as a gift) a microgreens growing kit? Please share in the Comments section what you liked about it or wished it did or didn't have.***